Welcome to Aussie Campers
Providing you with
Campervan Hire in Australia
and Motorhome Rentals and
Campervan Rental in New Zealand
with a vast choice of 2 - 6 Berth Campervans and 4WD to choose from with spacious campervan layouts and Trusted makes such as;
Kea, Britz, Maui, Travellers Auto Barn, Mighty, Camperman, Jucy and Backpacker.
Australia and New Zealand (NZ) provide the backdrop and the infrastructure for a memorable campervan or motor home holiday. If you have ever wanted to see either of these two magnificent countries then lets get started and organize your touring holiday today. Both countries have stable democratic governments and are extremely safe to travel in.
In Australia the distances are vast and the country mostly flat and arid in the interior and temperate to tropical around the coast. New Zealand (NZ) has a central mountain range along both islands which provides magnificent vistas of snow capped mountains, surrounded by verdant coastal plains and rich agricultural valleys. The coastal scenery is spectacular.
In both Australia and New Zealand the wildlife is spectacular and unique. It is a tourist attraction in its own right with Platypus, Kangaroo's, Koala, Wombats and Tasmanian Devils in Australia, as well as Kiwis and Keas in NZ.
Aussie-Campers.com Giving You a 100% Promise of No Hidden Costs Quotes
Campervans from Only $49/Day
Fantastic prices and packages on hiring the latest campervans from Maui, Kea, Britz, Jucy, Camperman and Backpacker. Campervan Hire for every budget right here!

Australia and New Zealand Campervan and Motorhome Holidays
Click here for Booking and Price Quotes for Australian Campervans

Australia and New Zealand are known as two of the most beautiful and popularly visited countries in the world where people can spend a great holiday with friends and family. You can explore its diverse landscape of mountains, glaciers, forests and volcanoes by campervan. Traveling by Campervan enables you to travel at your own pace, stop when and where you want to and experience all the unique and breath taking sites these countries can offer.
Selecting a
Campervan hire
does not have to be a daunting task especially if you have gathered some pieces of information regarding these homes on wheels. The most important thing to do before setting out on an adventure in your camping van would be to familiarize yourself of the vehicle. You can do this by visiting a rental agency where you can look around at the different types and models and be acquainted with these motorhomes.
Fortunately, it is very easy to arrange campervan hire in Australia and New Zealand. You will be required to have a valid driving license, allowing you to drive for up to one year and a proof of insurance. Driving a campervan may take a while of getting used to as there are a lot of single lane highways and winding roads. But there is a great highway system as well. You can also come across rest areas, offering you a change to pull over and be fascinated of the scenery.
There are a few things
Aussie campers
have to consider when renting a campervan. You may need to select between automatic and manual transmission. These vehicles are available in variety of size and can accommodate and sleep two to six persons. They are equipped with basic cooking facilities and a shower or toilet. Some rental agencies include extras like road assistance in the event of a breakdown, insurance and no charges for additional driver.
There are some places in these countries that may not be easily accessible through public transport and campervans are often the best ways to visit these spots. It is beneficial to rent campervan while vacationing in Australia or New Zealand because you don't have to go out looking for a restaurant during meal times. Oftentimes when traveling to remote locations, you may need to move away and go another way for food or drink and drive back all the way again to visit the location. This is something you will never have to do when you use a campervan.
You gain complete freedom to cook any food you want at any time. When visiting a lake, you can go fishing and have some freshly caught fish for to cook for dinner. Things are simpler when traveling with a campervan.
There are various types of
campervans
available therefore you should make a booking depending on what your needs are such as location and the number of people traveling. Campervans for hire is the most convenient way to travel with the entire family or with group of friends this holiday season and experience the panoramic views, natural beauty and indulging culture of the cities of Australia and New Zealand. With this method of transportation, you can have an affordable, safe, exciting and thrilling adventure.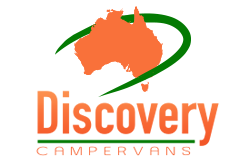 Campervan Hire Australia
- Quotes are easy and valid for 7 days, Compare Britz, Maui, Backpacker & Kea on one easy to use website.
A great source of relevant information with a qualified customer service team.
Great rates on Motorhome Rental in Australia and New Zealand
- Compare Britz, Maui, Backpacker and Kea on one easy to use website. Save Quotes, look at the layouts and full specifications and compare prices and package inclusions.
Campervan Hire
- Sydney, Brisbane, Perth, Adelaide, Darwin, Alice Springs, Gold Coast, Melbourne, Hobart, Broome, Devonport and Other Locations.
Discovery Campervans - Compare and Save
- Compare Britz, Maui, Backpacker and Kea on one easy to use website. Save Quotes, look at the layouts and full specifications and compare prices and package inclusions.